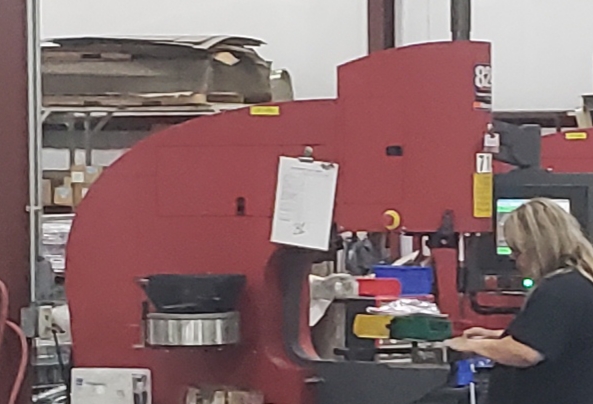 Our team is experienced in assembling custom-fabricated cabinets, lawnmower decks, and wheelchair assist platforms. We also offer part kitting services by assembling and packing the required parts in kits. Depending on your specific assembly needs, assembled components can be plated, labeled, packed, and shipped to your destination. ICF Industries also offers warehousing and vendor managed inventory (VMI) services to customers. By offering complete fabrication and assembly services under one roof, we assist customers to reduce production costs plus time to market.
In addition to sheet metal fabrication, we offer value added assembly services to meet customers' distinct product requirements. Our assembly facility is equipped with multiple automatic feed presses for handling hardware insertion and other assembling jobs. ICF Industries assembles parts fabricated in-house as well as integrates sub assemblies or other components provided by customers. For instance, we assembled captain's chairs for ships by integrating in-house fabricated chair frames with insulations and shock absorbers made by third-party manufacturers.
Assembly Capabilities
Assembly services can be provided for any order quantity. We can offer:
Pressed in Fastener Insertion
Build-to-Print Assembly
Part Kitting
Packaging
Labeling
Assembly Services
We offer a variety of shipping options along with our assembly services. We have the capabilities of:
Drop Shipping
Third-Party Shipping
JIT (just-in-time) Shipping
We also offer VMI (Vendor Managed Inventory) services upon request.