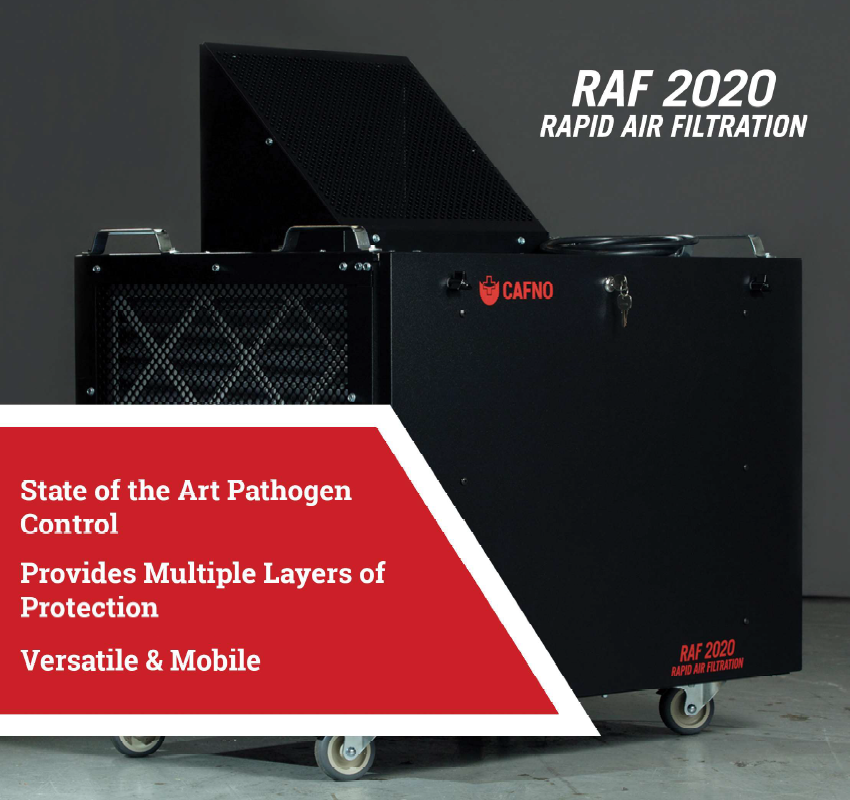 Fabrication of Rapid Air Filtration units for Pathogen Control
( E.Coli, Noro Virus, MRSA and COVID-19 )
At ICF Industries, we specialize in the metal fabrication of equipment and enclosures such as the units highlighted here. We fabricated these air filtration units, which are designed to remove pathogens from the air. The finished units measured 20" in length, 20" high and 32" wide; Fabrication began with laser cutting of the raw materials using our Bystronic 6 kW laser. Once cut, components were then formed using a combination of bending with our press brake and punching capabilities. Components were then welded, painted, assembled and labeled.
Each step also involved comprehensive dimensional inspections to verify that the required ±.060" tolerances and other customer specifications were met. These units were fabricated and delivered to our customer in Missouri. To learn more about this project, or the processes used to fabricate it, see the table below or contact us directly
Highlights of this Metal Fabrication Project
Metal Fabrication Capabilities Applied/Processes
Primary:
– Laser Cutting
– Punching
– Welding
– Forming
– Bending
Secondary:
– Painting
– Assembly
– Labeling
Equipment Used to Manufacture Part
Bystronic 6 KW Laser, Press Brake, Welders
Overall Part Dimensions
Product Length: 20″
Product Width: 32″
Product Height: 20″
Tightest Tolerances ±.060″
Material Used
Hot Rolled, Pickled & Oiled Steel – Thickness: 18ga
Material Finish
Painted
In Process Testing/Inspection Performed Statistical Process Control (SPC)
Laser Inspection
Industry for Use
Anywhere pathogenic air filtration is required.
Volume
100 Units
Delivery/Turnaround Time
3 Weeks
Delivery Location
Missouri
Standards Met
Customer Specifications
3D CAD Drawing
Product Name
RAF 2020